9 Myths About Moving to The Cloud - Live link
Me : Conception, Design, Production
Trevor Houser : Copy
Bryan Chakel : Creative Direction
My For this project, the task was to redesign the static PDF as well as build it for ROW (rest of world) for translation. I was also tasked with designing an online interactive piece.
PDF below was created to be downloaded from the site if you are looking for more in depth information. Downloadable content needed to be designed with ROW (rest of world "translation") in mind so formatting will seem a little off .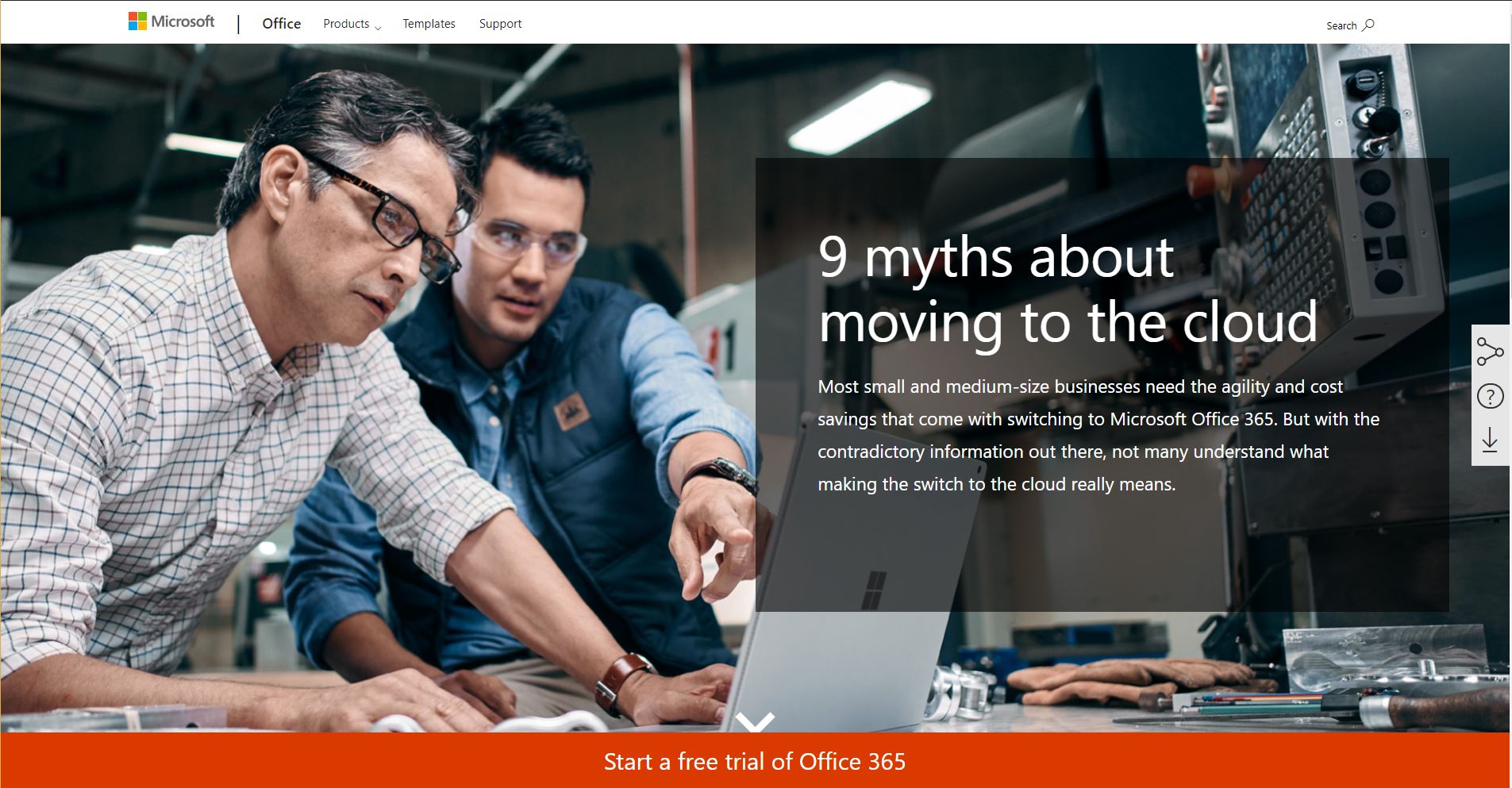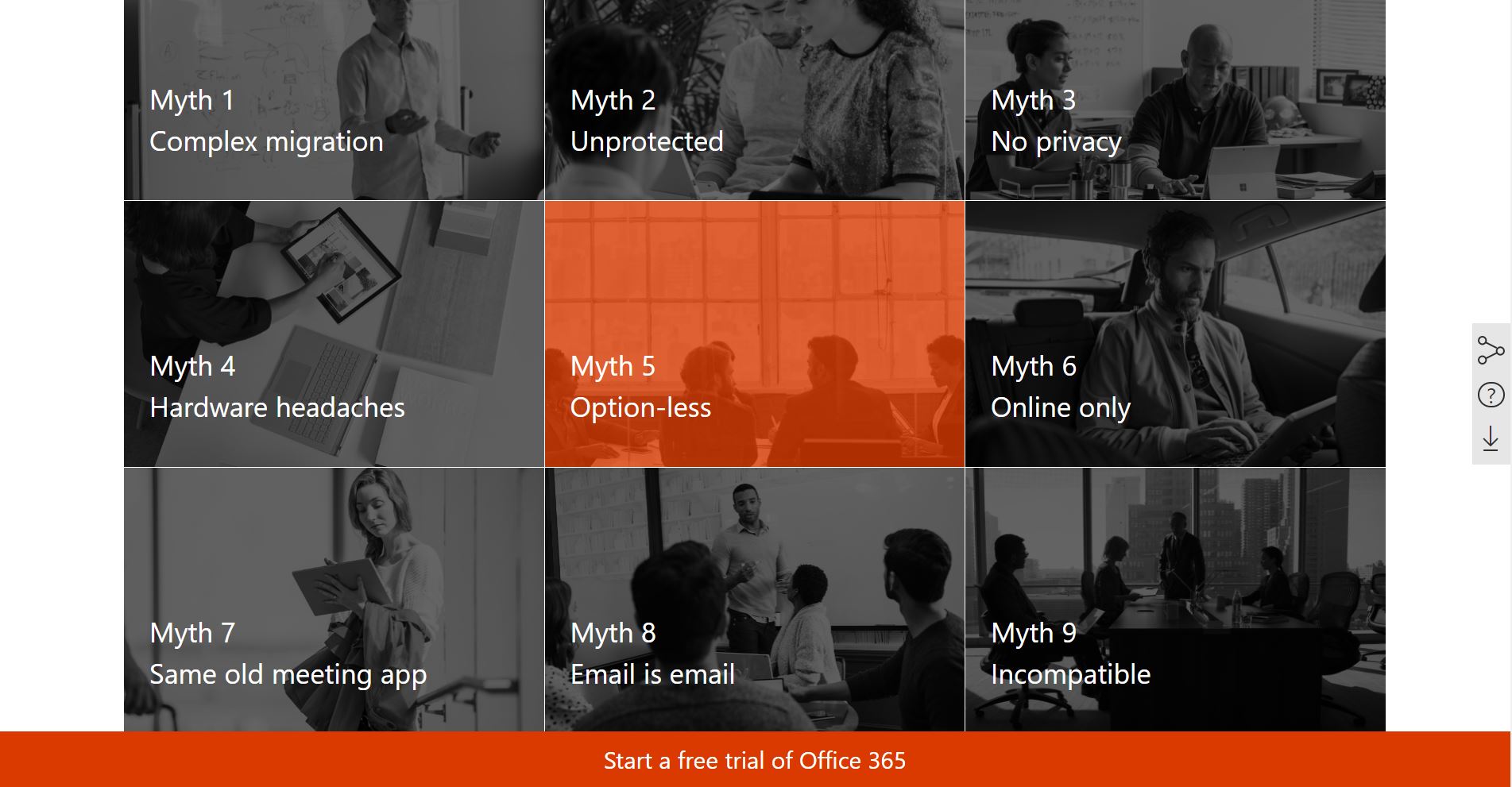 Empowering US - Microsoft National Plan - Live Link
Me : Design, Production
Winston : Art Direction
While at SMITH i was tasked to build out the National Plan web pages for Microsoft. I used wire frames and direction from the AD.
SMITH also showcases this work on their site as well - Case Study
More Work
Below is a few other works created at different agencies.